About Kwazulu Natal Aquatics
KwaZulu-Natal Aquatics is affiliated to Swimming South Africa. We are here to administer, promote, foster and encourage all Aquatic Sports in KwaZulu-Natal and to assist in providing facilities for the sport of amateur swimming, diving, water polo, artistic swimming and open water swimming in KwaZulu-Natal
The Aim Of The KwaZulu-Natal Web Site
The KwaZulu-Natal Aquatics Web Site focus will be to market KwaZulu-Natal Aquatics and to heighten the awareness of swimming in the Top Swimming Province in the Country (KwaZulu-Natal), at the same time creating content that is informative, helpful, original and interesting to the Coach, Parent, Club and most important of all, the swimmer. At the same time, to try and attract potential sponsors for KwaZulu-Natal Swimming. To focus on providing the KwaZulu-Natal Coaches, Parents, Clubs and Swimmers with up to date information in regards to all Aquatic Sports in KwaZulu-Natal.
The KwaZulu-Natal Aquatics Web Site will aim to become the primary source of information for Swimming in KwaZulu-Natal.
KZNA COUNCIL
KZNA Executive
The highest decision making body of KZN Aquatics in the KZNA Council which meets on an annual basis. The Council comprises 29 volunteer members representing the district chairpersons, clubs, technical boards and associate members. To improve consultation and sharing of information the council meets on a quarterly basis between the AGM. Outside of the AGM, the day to day operation of KZNA, is entrusted to the KZNA Executive Committee. The KZNA Executive committee is made up of volunteers with a diverse variety of skills and come from various industries, including marketing, communication, engineering, medical doctors, chartered accountants, educators, sports science, social science  to mention a few. The executive meets bi-monthly to make decisions that affect the sport.
Chairperson

Debbie McCleod
Cecilia Lindeque (Cecile)
Email: cilla1012@yahoo.com – Tel.: 0832564954
Email: aphelelexulu@gmail.com Tel: 0769580556
Email: umdaaquatics@gmail.com – Tel.: 0727979764
Hennie retired in 2021 after working for Transnet for 44 years initially as a Qualified Armature Winder and then a Technical Planner for the last 26 years. He has been a volunteer in Swimming for the last 31 years and has his Green Blazer / SA Colours for Technical Officiating. He has been the KZN Regional Records Officer for the last 31 years. He was also selected as South Africa's only Certified HY-TEK MAS Contractor by Hy-Tek in regards to Team Manager and Meet Manager. Hennie does Team Manager & Meet Manager Training.
He is passionate about ensuring that aquatics is at the forefront of information and technology development. 
email: andilemdluli02@gmail.com Tel.: 0828536403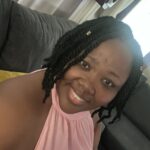 I really do not have much to write about my involvement in swimming. I am a parent with a child that loves aquatic sports both at a school and club level. She plays waterpolo and swimming. 
I decided to learn more about our swimming structures, the training and administrative side so that I can partake and assist where I can.
King Cetshwayo District (KCD)
Erika has been working for Transnet for 33 years. She was in the security department for 17 years and from there to operations and currently as a PA for a Senior Manager in Johannesburg. She took package in October 2021 to dedicate her attention to swimming full time
Erika has been involved with swimming since June 2007 when she was elected on the Fish Eagle Swimming Club committee. Over the years she served in a number of different roles in the club committee and was elected chairperson of the Fish Eagles Club in 2012.. She was also Vice Chairpersong of the Northern Natal Provincial committee until 2014 when Northern Natal merged with KZNA. When the King Cetshwayo District Aquatics board was established in 2014, she was elected as the chairperson for the district and also became part of the KZNA Executive committee.  In the 2018-1019 season, Erika took a break from swimming administration, but has however returned to assist again and is serving the KCD region as Chairperson to date. Erika is also doing timekeepers training for the district. She was elected with 3 others as Vice-Chairpersons for KZNA and also serve on the Ethics and Disciplinary Board
She is passionate about swimming and has a soft spot for swim teachers and teaching children to swim. Erika also volunteers as an assistant coach to a registered coach and assist with teaching the little ones to swim.
Email: franslindeque7@gmail.com Tel.: 0832860439
Frans had a full time career until 2013 when he retired. He worked for Transnet for 44 years as a Technical Manager.
He has been involved in swimming since 1992, and has held various positions on local, district and provincial levels.
He is currently an Executive Member of KZN Aquatics, and also serves on the District Sports Confederation. Frans is an accredited FINA referee
Email: ilembeswim@gmail.com - dhulett@ashtonballito.co.za Cell: 0836548718
Deidre started becoming involved with swimming when her daughter was competing.
She started as a time keeper initially then progressed to judge and referee and starter.
She was instrumental in starting the club at the school where she currently works, receiving help from KZNA to develop a club constitution.
She has been the Club Executive Chairman and then a few years ago was invited by KZNA to establish Ilembe district swimming.
Last season they grew the district and this season they have grown the committee to cater for the growth in the district.
email:- mcleodswimming@gmail.com – Cell: 0617071235
KZNA Swimming Board
KZN Aquatics Swim Board is the Provincial Governing Body for Swimming and Open Water Swimming in the Province of Kwa-Zulu Natal.
Roles
The Swimming Board is responsible for:
Administering all Competitive Swimming in the Province of KZN in accordance to FINA and SSA swimming rules and regulations.
Scheduling all sanctioned KZNA District and Club galas, KZN Provincial and District Championships and Open Water Events to ensure that all FINA and SSA rules and regulations are implemented and that times from these galas are captured onto KZN and SSA Data Base.
Supporting and assisting in the administration of Boards, District Committees and Clubs in their respective districts.
Supporting all projects approved by KZNA Executive in the development of African Clubs and Swimmers, Capacity building that will enhance the capabilities of KZNA, Fast Tracking of athletes, High Performance of KZNA top Athletes, LTS Programmes and WaterSafety Programmes.
The Swim Board will be part of the LOC for all National and International events allocated to KZNA
Other Aquatics disciplines Diving, Artistic Swimming and Water Polo have a representative on the Board that represents their respective Boards.Coaches Association, Athletes Representative and Tertiary Institutions Representative are welcome to attend Swim Board Meetings. Masters Swimming has their own Committee and does not fall part of Swim Board but are welcome to attend swim Board Meetings. The Convenor from Officials Society, Schools, Education and Training and DISA are members of the Swim Board.
KZNA Swimming Board Members
Gavin Jackson - Chairman Swimboard
Wesley Vickery - Education & Training
Ina Fowler - Swimmers with a Disablity
Tory Krag de Almedia - Swim Teachers
Wayne Riddin - Open Water